You want killer copy (eww buzzwords) that actually converts, of course.
In that case…
Let's cut the chit-chat and get straight into it:
You own a business.
Ya' know, have a killer product or service.
The only issue?
You have to persuade people to buy it.
Contrary to popular belief, if you build it they won't come.
Now…
If you build it and advertise it well, they'll certainly come however.
That's where I come in.
Howdy, I'm Colton.
Your friendly neighborhood copywriter.
I've written copy in several different markets.
Sex toys, CBD, info products, insurance, software and beyond.
Here's some of the brands I've worked with: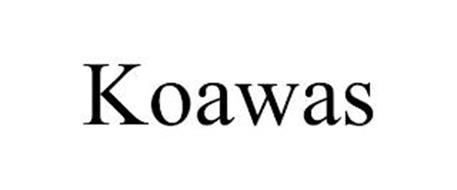 Gotta' show off some the goods, too.
A sales page for Sqribble, wrote as an upsell for a buyers audience:
Copy-of-Sqribble-converted

VSL's? I can write those as well.
Here's an example from the same company, Sqribble, that was tired of a boring VSL and wanted something engaging:
Homepage-VSL-converted

Another VSL for an email automation agency, Email Engineers:
(Also, where I received my client-prophesized title, "creative extraordinaire".)
Upwork-VSL-converted

And, well… here's what he said about it afterwards:
An email & SMS indoctrination sequence for Woot Insurance Agency after being placed on their marketing list:
Copy-of-Insurance

A cold email marketing campaign for Koawas:
Koawas-1

I even create entire funnels, from the top down, too.
For example, I did the entire funnel for The Happier Hustle.
Squeeze page.
Homepage (that funnels traffic towards the squeeze page).
FB Ads.
Lead magnet.
Booking / sales page that pre-frames the high ticket program.
Entire email sequence.
Media buying.
And beyond…
Sales-_-Booking-Page-converted

FB-Ads

She was paying roughly $5 per lead before.
After, though?
$1.13 per high quality lead.
Imagine how bad of a conversion rate on a $1,997 product you can have and still be profitable with $1.13 leads.
(You can view the whole project here.)
That's just the tip of the iceberg.
But, I digress.
Now:
Are you still here after the snooze fest of me talking about myself?
Cool, let's continue:
You're here for two reasons.
The first?
You currently have amazingly subpar copy.
It isn't converting like it should be, sales are lackluster.
Your audience isn't engaged, and they don't love your brand.
The second?
You quite simply don't have time.
You run a business, your job is to deliver your product or service to the best of your ability.
You want to outsource it to someone that can get the job done well.
Good news for you, though…
I can solve both of those problems.
All you have to do to get started?
Fill out this short form below.
After that, I'll get in touch with you and schedule some time to chat.
Sound good?
Kk, fill out the short form below now:
Your friendly neighborhood copywriter,
P.S. If you want to join my email list and get copywriting tips and tricks, click here.
Or, you can check out some of my previous emails on my blog here.
P.P.S. If you simply want to get in contact, you can send me an email here.